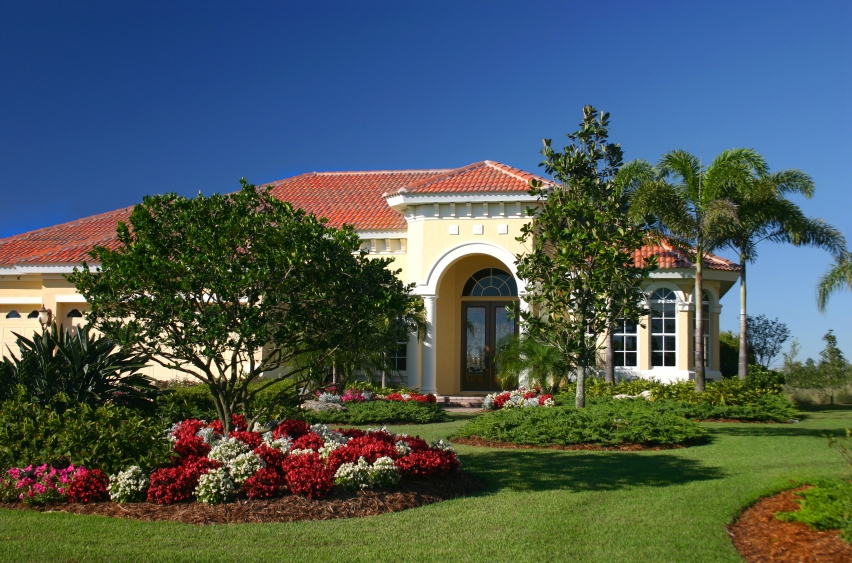 Achieving a natural, healthy balance in your landscape starts with putting the right plant in the right place. This encompasses far more than simply putting sun-loving plants in your yard's sunny spots—you also need to consider things like maintenance and water needs. Matching plants to conditions in your landscape can help them thrive, once established, with little or no irrigation and few or no fertilizers and pesticides.
The secret to successful landscape design is thorough planning. Remember that once you have a plan, you don't have to do all the work at once—you can implement it one area at a time. Read this chapter to get an idea of the factors you should take into account when planning your new landscape or renovating an existing one, and use the worksheet at the end of the chapter to design a customized landscape plan that is sure to work for you.
Landscape design
Our landscape design combines art and science to create functional, attractive, and ecologically sound surroundings that complement your home or business. The main idea when placing plants in your landscape is not to waste time, energy, and money caring for a plant that is not adapted to the spot where it's planted. But guidelines need not restrict your choices of color, texture, and style.
Form Follows Function
In a landscape, plants fulfill multiple roles. For example, we recommend grouping plants into masses to unify the design of plant beds. Groups of plants are visually pleasing, but this design technique provides environmental benefits as well. Trees planted in groups provide more atmospheric cooling than the same number of evenly spaced, isolated trees and are much better protected in high winds. In addition, trees planted in combination with appropriate shrubs and groundcoversform effective windbreaks and wildlife habitat.
Plant matching
Turf and landscape plants have different water, fertilizer, and maintenance needs. All it takes is one misplaced shrub to disrupt mowing and irrigation patterns. To conserve water and make maintenance easier,we can group plants in beds according to water requirements.
Color in the landscape
One way to design your landscape is by choosing two or three colors that complement each other, and repeating the color combination throughout the landscaped area. We willl create a scene that's visually attractive, and the repetition of color will draw the eye through the planting.